We are


Did You Know?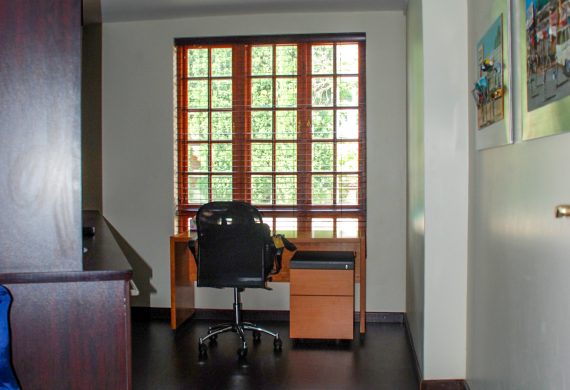 Our Past
When Entrée Capital was founded ten years ago we knew we wanted to build a successful 'startup' – just not what the form and path to success would look like.
The firm began when childhood friends Aviad (Avi) Eyal and Martin Moshal got together to start making investments using their own capital in an organized way. Avi would run the firm and Martin would provide guidance and deal-flow. Entrée initially operated at a small scale, doing a few 'angel' deals a year (from that lone desk and chair in the picture). When Avi moved to Israel, the approach evolved and the firm started to take shape.
Entrée's early successes led to additional funds being invested. The firm started to gain credibility and make a name for itself. Next, Entrée was leading investments.
Looking back, Entrée's trajectory seems to have been a methodical one – however, like a startup, in its early days, Entrée weaved, pivoted, made errors and missed opportunities – all on the road to "product:market" fit.
Today, the firm is poised to capitalize on its success and has created a platform that will hopefully serve as its launchpad for additional funds over the next decade. In 2020 it was ranked as the 4th most prominent Fund in Europe (dealroom.co), the most active Fund in Israel (IVC), and Avi Eyal was listed as #3 on 2021's Forbes Midas List of European, Middle East, and Israel investors. As of the end of 2021, Entrée has produced over 25 exits and IPO's and 15 Unicorns.
In the next decade we hope to become a recognized firm and brand sitting alongside other leaders in the VC world with a team that has the unique abilities, focus and determination that will set it apart always.
Our Future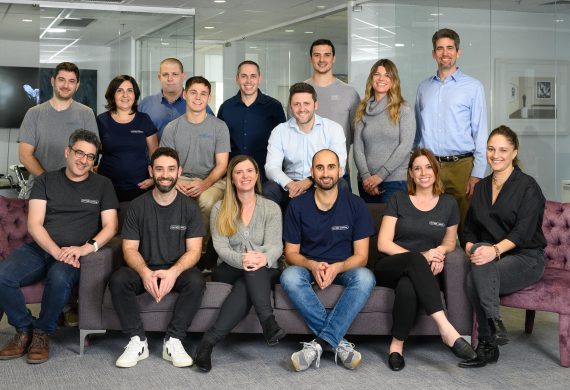 A Journey Through The Years
This is when it all started.  
Entrée established its Global Fund I ($80M) in London and the first investments were made in a few global companies.  
Some known portfolio companies that were funded over the next few years by Global Fund I include Stash, Deliveroo, Coupang, Prospa, Pillpack, SeatGeek, and more.  
*Click through the years on the timeline to see more of the story…
In 2012, Entrée added a focused effort on Israel with the opening of the Israel Fund I with $40M.
Some known portfolio companies that were funded over the next few years by Israel Fund I include Breezometer, Fundbox, HiBob, Monday.com, and Riskified.
In 2017, Entrée established its Global Fund II which was used to invest in companies like the UK's Cazoo, Australia's Prospa, Nigeria's Kuda Bank, UAE's Hala, and more.
Entrée's strategy also centered around starting its second fund in Israel with a focus on Israeli startups and Israeli founders. Ran Achituv joined the Israel team in late 2017 as a Managing Partner and Eran Bielski, who had been with Entrée for five years was promoted to General Partner.
After seven years it became apparent that Entrée should take things to the next level by starting a second early-stage fund in Israel.  
In May 2018, Israel Fund II closed with $80m in commitments.
Some known portfolio companies from this fund include IRP Systems, Identiq, Authomize, LingoPie, and more.
Two years later, at the start of COVID-19, Entrée closed its Israel Early Stage Fund III with $100m in commitments. The pace increased further with the Israel Early Growth Fund I being closed in late 2020 having $125m in commitments.
In parallel, Entrée continued to run its global funds and by the end of 2020 had invested over $150m in startups from as far as South Korea and Australia, to Europe and the USA. Some of the early successes included Coupang, Stripe, PostMates, Stash, PillPack, and Snapchat.
Israel Fund III ($100m)
Israel Early Growth I ($125m)
Global Fund III ($100m)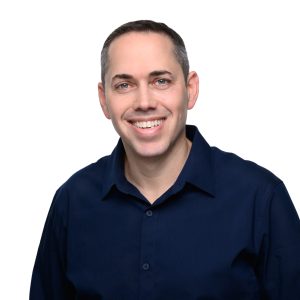 Avi Eyal,
Co-Founder and Managing Partner
A Decade to Remember
Entrée Capital was 'officially' established ten years ago – little could we have imagined then where we would be today. As we enter our second decade, we have decided to share our story of how we got here and the building blocks that will serve us over, hopefully, decades to come. Our story is inextricably linked to the people who we work with: The folks who are part of the firm and the founders who we invest in. They all have the ability to see possibilities and the drive and determination to make things happen. Hence our mission – "Partnering with the Exceptional to Build the Impossible."
In the past decade we are proud to have backed over 100 startups, many of which are now successful. The companies that we've invested in employ over 10,000 people directly and tens of thousands more as contractors and partners. They have contributed to the global economy, whether it be by making significant scientific achievements, creating new products or improving people's livelihoods. They have changed people's lives for the good in the areas of health, finance, security, productivity, the environment and more. Today, these companies have a combined value of $335bn. Believing in people who want to change the world is in our DNA. As we move into our second decade we hope to continue to grow and become a global leader, working with our stakeholders who believe in our vision, mission and values."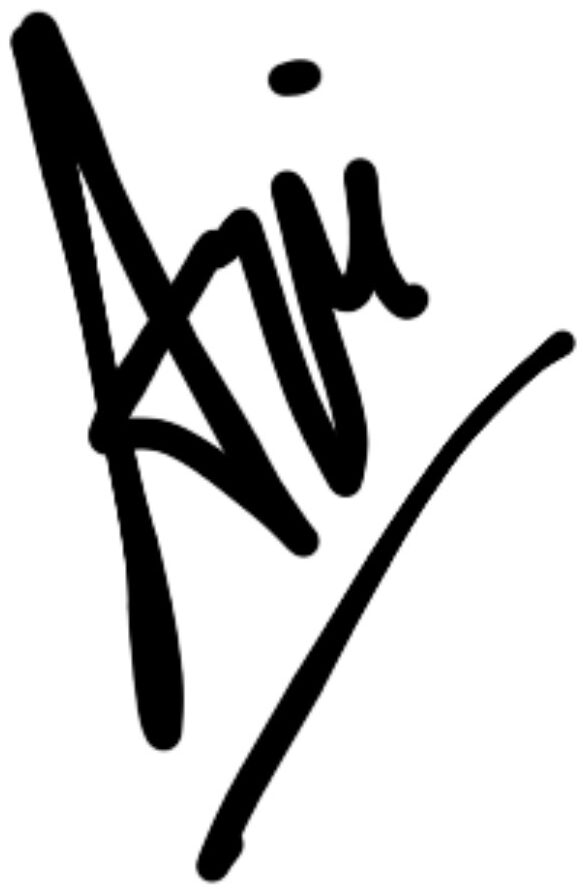 Ethos & Values
Entrée Capital's values permeate all that we do. Combined they
make up our DNA – and that is what makes us the firm that we are.

Team Work
Teamwork is at the heart of our company. Our team members know that they can count on each other through respectful collaboration and holding ourselves accountable. Within the team we put a huge emphasis on entrepreneurship and independence which means that we can all run at a fast pace.

Reputation
They say that your reputation precedes you. For the Entrée team, diligent execution of fiduciary duties and placing stakeholders' and founders' interests above all else is paramount.

Transparency
Everything is open. Everything can be seen. Entrée is transparent in all it does. It sets high moral and ethical standards. "We treat all our stakeholders the same way we expect to be treated ourselves," says Eran.

Diversity
Entrée respects all nationalities, religions, and personal identity choices. Everyone is entitled to dignity and mutual respect. Our team and investments reflect these values. Entrée hires on competence and our team is one that people admire.

Passion
Entrée is driven by a passion and a desire to succeed. Humility sits alongside that desire, recognizing how important it is to always remain humble and how it's important to always be searching for ways to improve everything that the firm does. Our founders' successes create our successes.
Investments Around The Globe
Entrée Capital manages over $650 million and has invested in hundreds of global startups in the US, Canada, the UK, Europe, Israel, Australia, Africa, India, South Korea, and the United Arab Emirates.
The 4T's of Investing at Entrée Capital
Timing x (Technology + TAM)
TEAM
Get to Know the Entrée Partners
Entrée is led by people with a shared vision, values and drive to succeed. More than that, the partners, who have had experience running and building their own companies, understand what makes founders tick – and what support they need to build successful companies.